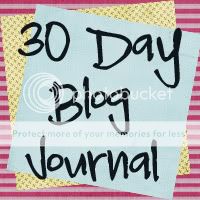 Day 6-20 Favorite Things
Ok, so this is going to be a long but fun post. :) Not all "things" on my list are tangible but who cares...it's my list right!?!?!? Here is my list in no particular order...
1. My relationship with Jesus Christ.
2. My husband, Mark
3. My son, Wyatt
(by the way...those pictures are just a "sneak preview" of his 2 month pictures)
4. Our pups
5. Family
6.Christmas
7.Sunshine
8. J-town
9. Our home
(this is before we moved in, we have changed shutter to black and updated a bit since)
10. My NEW hair-do :) & highlight
11. my tattooed wedding ring
12. Applebees
13. my iPhone
14. Hawaii
15. DirecTV DVR
16. Colorado
19.Snow Skiing
20. Last but not least....the ability to take pictures...I love to document my life :)
This post was fun! Hope you enjoy posting too...link up ladies....
Happy Friday!!!!!