Hey ladies....so I think I have posted about this before but I have some new followers now and I wouldn't want ANYONE to miss out! My sister-in-law has a business called "
Liv Luxe
." She creates one of a kind necklaces. Shelly says:
"Many people have asked me what the significance of the company name is...... well, it's simple....you only get one chance at life, one chance at raising your kids, & one lifetime of love! Why not enjoy it the most we possibly can....LIVE LUXURIOUSLY! For me, my kids & my husband are my inspiration! I love, love, love being a mommy & a wife! So, for me it's a fun way to show off my family & my sense of style! On the flip side, why does everything that is "luxurious" have to be so pricey? So my goal is to offer a fun, stylish, & affordable way to show off who or what is so important in our lives!
I hope you enjoy our designs!"
So if you have a birthday, anniversary, or just think they are cute check out her website! You can even grab her button from my sidebar! :)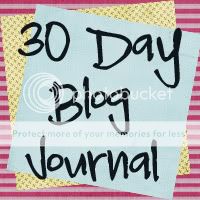 Day 2
Favorite Movie
This one is easy for me! My favorite movie is "Remember the Titians." I know...funny huh? My sister, brother, & I watched this movie over and over. We could recite every word. I still find myself pulling it out every now and then. :) Sometimes we will still recite lines from the movie to each other. So fun!
But....I couldn't do this post without mentioning my second favorite....so....
#2 movie: "Elf" I love this movie so much. I laugh out loud every time. I actually got this out today so Wyatt and I could watch it tomorrow. Fun huh? If you haven't seen it...GET IT!
Alright...if you are new or even if you missed yesterday...LINK UP today! Happy Monday ladies!