Ok ladies...I am SO SO SO excited about having 19 people that linked up. So excited I forgot to put the linky thing on the next post. Ha! I am so blaming this on "baby brain." So sorry.....but without further ado...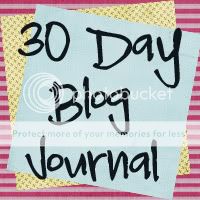 Day 3-Favorite T.V. Show
I LOVE "House." The show is a drama on Fox network. I can't wait for the new season to begin. Mark and I watch it together...so fun!